When should the diamond blade be replaced?
Unfortunately, not all diamond blades are permanent. This is useful if you know when the diamond blade will wear out, because the diamond segment will slowly start to wear out. The results of a worn diamond blade may be difficult to notice, but if you compare a brand new diamond blade with a
diamond
blade that has been in use for 2 weeks, you will definitely find the difference. If you can learn to pay attention to cutting time, it will save your time and work more efficiently.
Frankly, unlike jig saw blades and saber saw blades, diamond blades do not look dull or have no dull edges. This means that when you find it becomes dull, you can't just replace it. You must pay attention to the type of cut that the blade is cutting and whether it is different from the type of cut when it was first used. You can sharp the diamond segment by cutting a brick.
The first thing to note is that the cutting speed of the diamond blade will slow down. This may be difficult to notice because the cutting speed will be slightly reduced each time it is used. Worn blades cut slower, and the cut may not be as clean as before. Eventually, if you overuse a worn diamond blade, it will stop cutting altogether, even the diamond segment will drop down, it may hurt the workers.
The next thing to note is that the diamond blade actually looks much smoother than the original. This means that the diamond in the segment has worn away from the surface of segment. You should notice that the diamond blade is relatively smooth, but another result of lost diamonds will effect of the blade is not as good as before. Once all the diamonds are worn out, the diamond blade will stop cutting.
If you used the diamond blade for cutting wrong objects, it will become smooth. This means that the diamond wears much faster than the actual objects of the diamond blade. This will cause the diamond blade to not cut properly.
If you find that all parts of the diamond blade are worn, your blade will not be able to cut to a satisfactory standard. Although the diamond may still work properly, the blade will not work properly, resulting in slow cut edges.
If you find any of the above, it means that your diamond blade and its diamond segment have worn out (if it hasn't been worn out yet). Even if it is still cut, it will need to be replaced. A fast and clean cut is always better than a slow and tedious cut.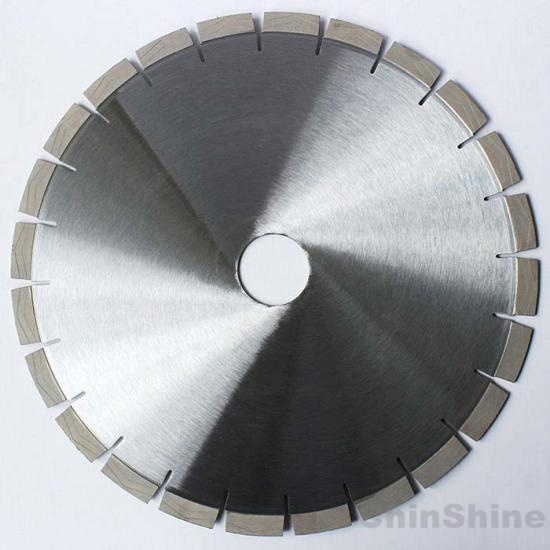 Previous:Who invented the diamond blade? Next:How are diamond segments made?
Thank you for your interest in the above content, please leave us inquiry, you can expect a response within 24 hours.
Required fields are marked *